This past week will hopefully be a turning point in the trajectory of this deadly pandemic in Saskatchewan – a week that compels our leaders to act now to stop the unnecessary loss of life, pain and suffering COVID-19 is causing in our province. A week where the people of Saskatchewan demand more leadership of our government.

We cannot rely on transporting critically ill ICU patients to Ontario alone.

Yes, this is a vital step that needs to happen to help restore the level and safety of care we are able to provide to all patients in Saskatchewan, but it must not be the only step we take.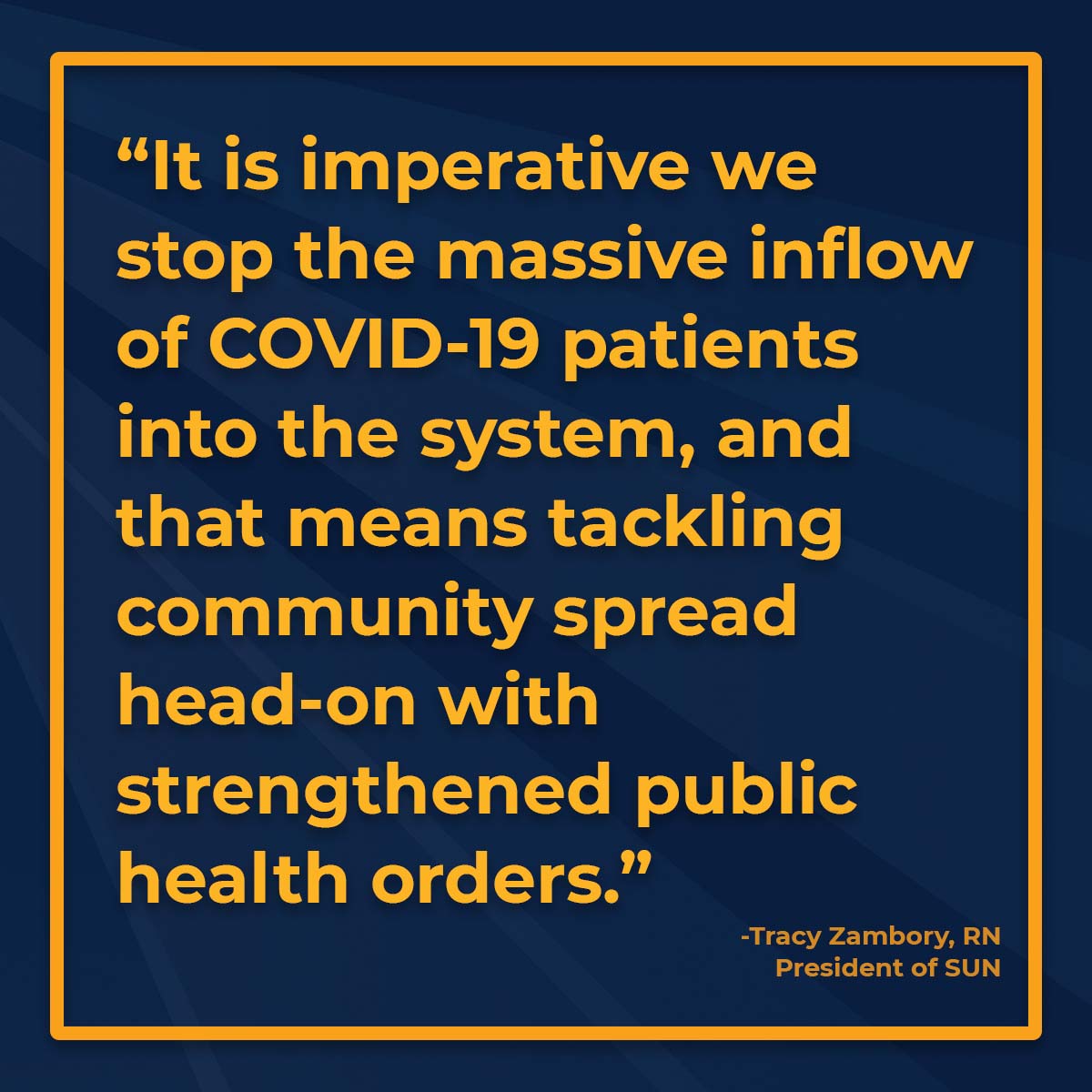 It is imperative we stop the massive inflow of COVID-19 patients into the system, and that means tackling community spread head-on with strengthened public health orders.

We need an immediate mandate limiting gathering sizes – something SUN, the SMA and SHA medical health officers have all called for in recent weeks.

We also need to listen to the pleas from our province's school teachers and implement consistency in how outbreaks are declared in classrooms, as well as how we handle isolation, tracing and testing in schools. We know children under the age of 12 are a significant source of in-community spread. More consistency will help keep our children and our educational staff safe.

Our system is long past the point of managing the onslaught of COVID-19 patients requiring critical care. With each passing day of inaction, we will continue to see more and more Saskatchewan people receive the devasting news their surgeries and treatments are being put on hold indefinitely. These procedures are important and delaying health treatment can have very real consequences.

To hear Dr. Shahab, Saskatchewan's Chief Medical Health Officer breakdown... this was incredibly emotional for me. It didn't have to be this way. This single moment of vulnerability and immense courage from Saskatchewan's top doctor is a reflection of the frustrations, fears, and sadness registered nurses have expressed to me – especially in recent weeks.

There is something you can do as individual registered nurses today. You can use your trusted voice to speak out. You can leverage your knowledge and position, and contact Saskatchewan's decision-makers, both within the SHA and government. Implore them to listen to the healthcare community, and push for mandated restrictions of gathering sizes and consistency in our school's COVID-19 protocols.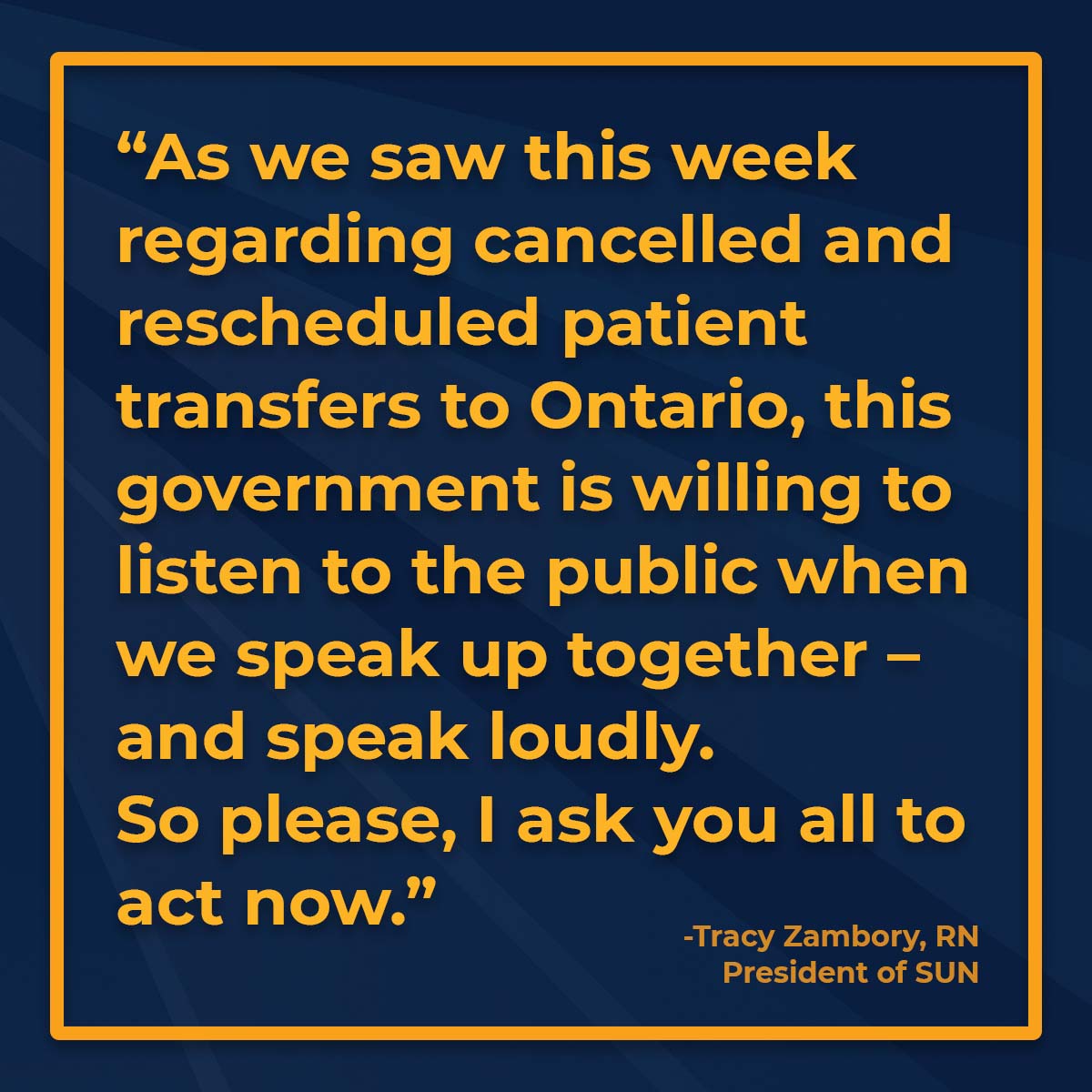 As we saw this week regarding cancelled and rescheduled patient transfers to Ontario, this government is willing to listen to the public when we speak together – and speak loudly.
So please, I ask you all to act now. Pick up the phone, send an email, and let's unite to help guide Saskatchewan out of this deadly fourth wave of the pandemic.

Please, stay safe and take care. Thank you.

In solidarity,
Tracy Zambory
SUN President